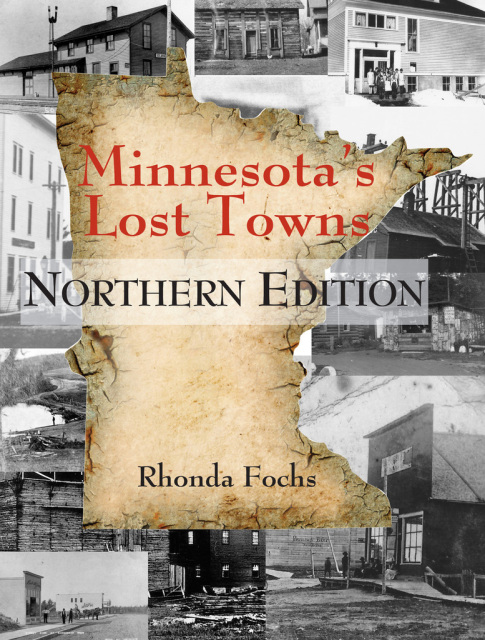 I recently came across a great book, Minnesota's Lost Towns – Northern Edition by Rhonda Fochs. In it she describes 7 different classes of ghost towns as follows:
Class A – Barren site, nature has reclaimed the land, no visible signs of former habitation.
Class B – Rubble, foundations, roofless buildings.
Class C – Standing abandoned buildings, no/rural population, hamlet, no viable organized community.
Class D – Semi/Near ghost town, many abandoned buildings, small resident population.
Class E – Busy historic community, smaller than in boom days.
Class F – Restored town, historically preserved status.
Class G – Town joined or was absorbed by neighboring/thriving city.
Unfortunately in the book towns are broken down by counties, not by type. I'm not interested in going county by county, I wanted to identify what I thought to be the coolest of the ghost towns and seek them out. So here is a breakdown of all the northern MN ghost towns by classification.
Type A Ghost Towns:
Arthyde
Bain
Grayling
Rabey
Shovel Lake
Solana
Veteransville
White Pine
Westbury
Farley
Firman
Fowlds
Foy
Inez
Quiring
Shotley
Forbay
Iverson
Cyphers
Ellis
Esterdy
Lothrop
Mildred
Tobique
Wilkinson
Manitoba Junction
Muskoda
Stockwood
Winnipeg Junction
Mallard
Moose/Moose Corners
Weme
Mineral Center
North Cascade
Parkersville
Borszak
Lennox
Woodrow
Chippewa
Spruce Center
Hereford Village
Thorsborg
West Elbow Lake/Canestorp
Farris
Graceland
Cooley
Brunswick
Caribou
Craigville
Cramer
Sawbill Landing
Section 30
Bankton
Cedar Spur
Faunce
Hiwood
Duane
Brickton
Aitkinsville
Dixville
Wheatville
Balmoral
Leaf City
Richdale
Topelius
Friesland
Groningen
Mission Creek
Dugdale
Mallory
Garnes
Grit
Lambert
Roland
Wylie
Duxby
Fox
Pelan
Pinecreek
Elcor
Meadow
Merritt
Old Mesaba
Kandota
Huntersville
Shell City
Type B Ghost Towns:
Taconite Harbor
Forest Center
Darling
Granite City
Gravelville
Syre
Erie
Type C Ghost Towns:
Hassman
Gull River
Winsor
Chippewa City
Pigeon River
Barrows
Manganese
Belle River
Aastad Townsite
Pomme De Terre
Grass Lake
Warman
Enok
Northcote
Noyes
Orleans
Robbin
Gemmell
Illgen City
Lincoln
Heinola
Hillview
Luce
Otter Tail City
Stod
Mavie
Dorothy
Huot
Terrebonne
Philbrook
Blue Grass
Central
Oylen
Tenney
Type D Ghost Towns:
Type E Ghost Towns:
Type F Ghost Towns:
Buena Vista
Chippewa City
Old Crow Wing
Spruce Hill
Rainy Lake City
Pelan
Type G Ghost Towns:
Tyler Town
Chengwatana
Fortuna
Spina
In a future post I'll provide some more details on each town, a link to google maps to provide satellite imagery and any other relevant info I am able to find.